Shingle cleaning
Is your roof an eyesore?
In addition to causing unsightly dark staining, mold and algae feed on the crushed limestone found in roofing shingles, causing them to break down and fail prematurely. When this happens, rainwater penetrates your home or business, requiring repair or replacement of the roof or underlying structure.
If our inspection reveals mold or algae contamination to your roof, we will remove the contamination using an oxygen-based detergent and a gentle rinsing system that won't harm your roof, pets, or lawn.
To prevent recontamination, we'll install unobtrusive zinc strips along your roof to allow zinc-carrying rainwater to wash over the problem areas. Zinc, which is a safe, naturally occurring metal found in everyday home items, kills the mold and algae, stopping the damage to your shingles and preventing the reappearance of discoloration and streaking.
The result: Your roof will continue to look great while you prolong the life of your shingles!
Additional Benefits of Shingle Cleaning:
Decreased cooling costs

Allergy relief

Curbside appeal
All work is guaranteed and includes a written warranty.
Call or request a quote today for you free estimate.
Shingle Cleaning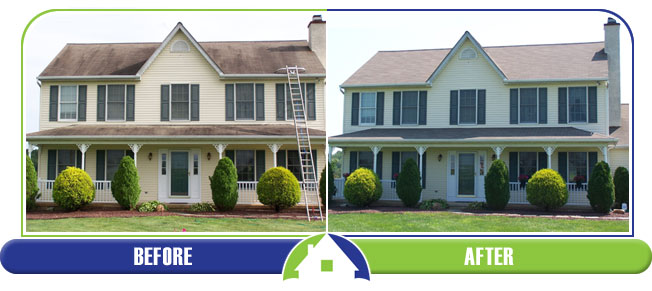 Wood Mold Cleaning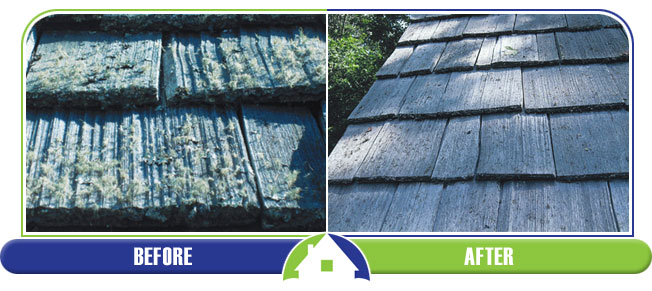 Roof Mold Removal and Cleaning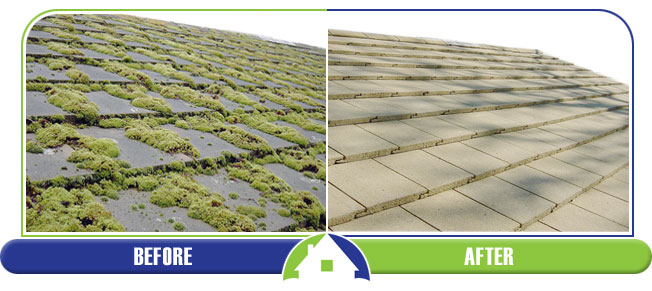 "We are truly satisfied with our roof replacement. The crew was skillful, productive, and surpassed our expectations on completing the job in such a timely manner. We recommend Olde Raleigh Roofing to anyone who is in need of a new roof or just repair on an existing one. Thank you Olde Raleigh Roofing for everything. You're the best."
Marvin & Diane Parrish
Fuquay-Varina, NC