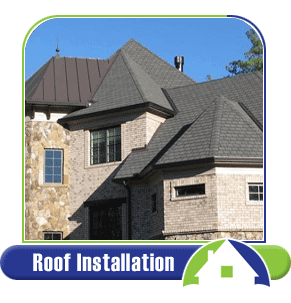 Olde Raleigh Roofing has the expertise to remove, install, or replace any kind of roof on any kind of structure: New, existing, big, or small.
Olde Raleigh Roofing can work with you to make the crown of your house a distinguishing mark of your home. Our team knows the ins and outs of almost every roof system in the market to date. This knowledge isn't just centered on current roof systems. Our knowledge extends both past and future-looking. It is this commitment to understanding our products that continues to make us a leader in the roofing community.
Feel free to leverage our team for guidance in the benefits of roof systems you are interested in, as well as for design guidance in how these roof systems can enhance the aesthetics of your home and increase its overall value.
If your roof needs replacing, give us a call and we'll be happy to offer a solution that best fits your needs. We offer a wide range of roofing materials to satisfy most any budget.
We've worked with many individuals and general contractors over the years on new construction projects. Olde Raleigh Roofing would be pleased to solicit your specifications and submit a quote that accommodates your build schedule.
Whether we are removing, installing, or replacing your roof, you can be sure that we'll clean up and remove all roofing debris—old materials, nails, shingles, product packaging, etc.—from your roof and property. We believe a job is not finished until we've properly recycled or disposed of your old roofing materials and packaging.
Below are some of the roof system solutions that we offer our customers. If you do not see your system listed, please feel free to give us a call and our team will be happy to help!
Residential roof System Installation
Commercial Flat Roof Systems
Single-ply flat roofing systems:

EPDM Rubber Roofing

– Oldest single ply roof, and most common roofing system installed today

PVC Roofing

– PVC roofs are naturally cool roofs, providing tremendous energy savings in southern climates

TPO Roofing

– Designed to be as inexpensive as EPDM rubber roofing, yet provide all the benefits of PVC roofing



Multi-ply flat roofs:


Built-up roofing

(also known as BUR)
Tar and Gravel roofs
Modified Bitumen
Rolled Asphalt
Metal Roof Systems

Maintenance Program
Initial Complete Roof System Inspection

One-time Roof System Weatherproofing Application

Annual Inspection

Next-day Repair Service

"I want to thank your company for the professional job that you did on my roof, siding, and gutters. I appreciate the professional advice on many of the details such as using oversize downspouts on the gutters and your willingness to meet me to discuss them. I know I called many times, but you never seemed to mind discussing my questions.
Again I thank your workers for the good job that they have done and how they cleaned up after themselves after each job and they were very courteous. I also have peace of mind knowing that you will stand behind your work."
Paul & Sherrie Ivey
Holly Springs, NC